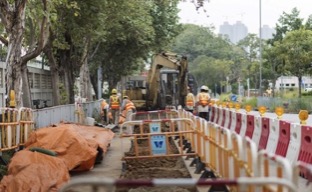 Dispute Management
Post-Contract Management
Contract No. 12/WSD/06
Service provided by:
Managing Consultant
Project:
Replacement and Rehabilitation of Water Mains, Stage 2, Mains in Lam Tei, Ping Shan and Tuen Mun (HK$1.6 billion).
Client:
Main Contractor
Task:
The Employer and Contractor were unable to reach agreement on the Final Account, including various claims.
Solution:
Devised strategy to review the claims and propose an amicable way forward for all parties. Making recommendations and thereafter working with the parties involved.
Outcome:
Successful negotiations between parties leading to the settlement of accounts.
Related Case Studies